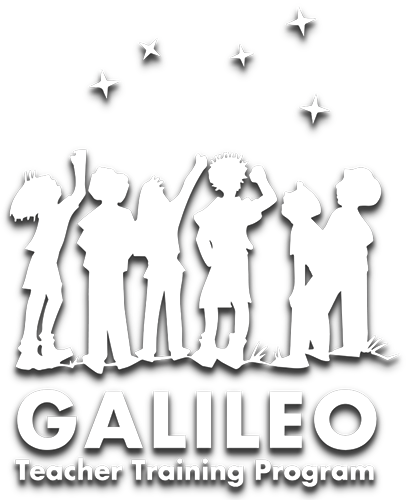 A legacy of the International Year of Astronomy 2009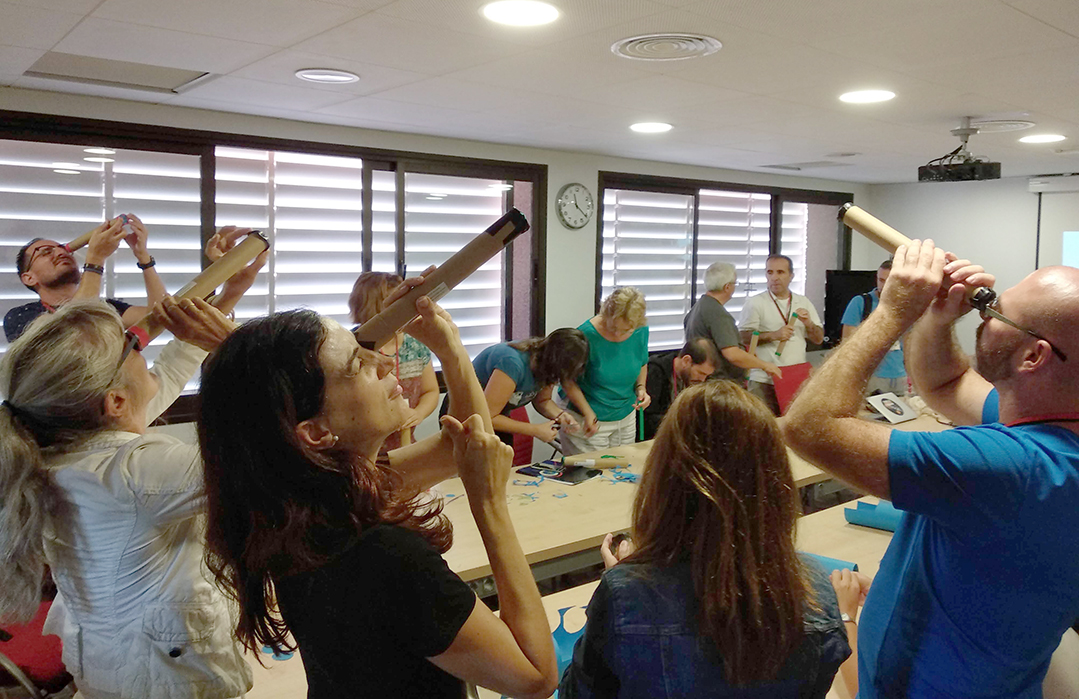 Join our international training events and be part of a
worldwide network of innovative teachers!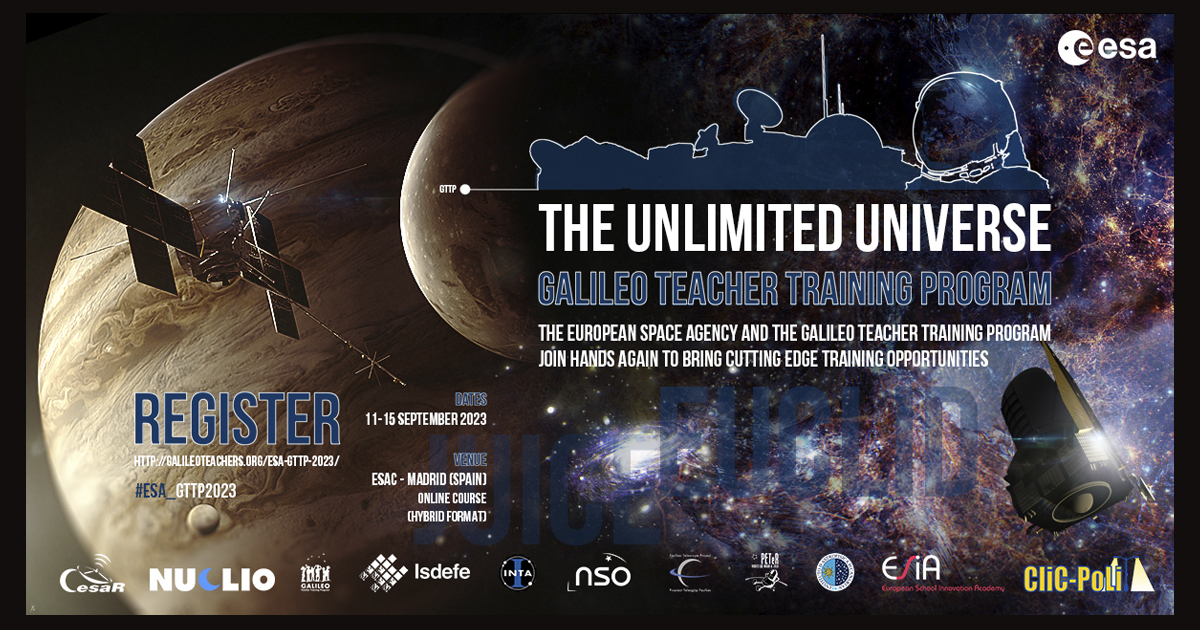 Date: 11-15 September 2023 (September 16 optional)
Venue: ESAC, Villafranca del Castillo, Spain – Hybrid format
ESA-GTTP 2023 is dedicated to the theme The Unlimited Universe, presenting the greatest discoveries and advances in space sciences accomplished in 2022 and highlighting the upcoming launches of space satellites in 2023.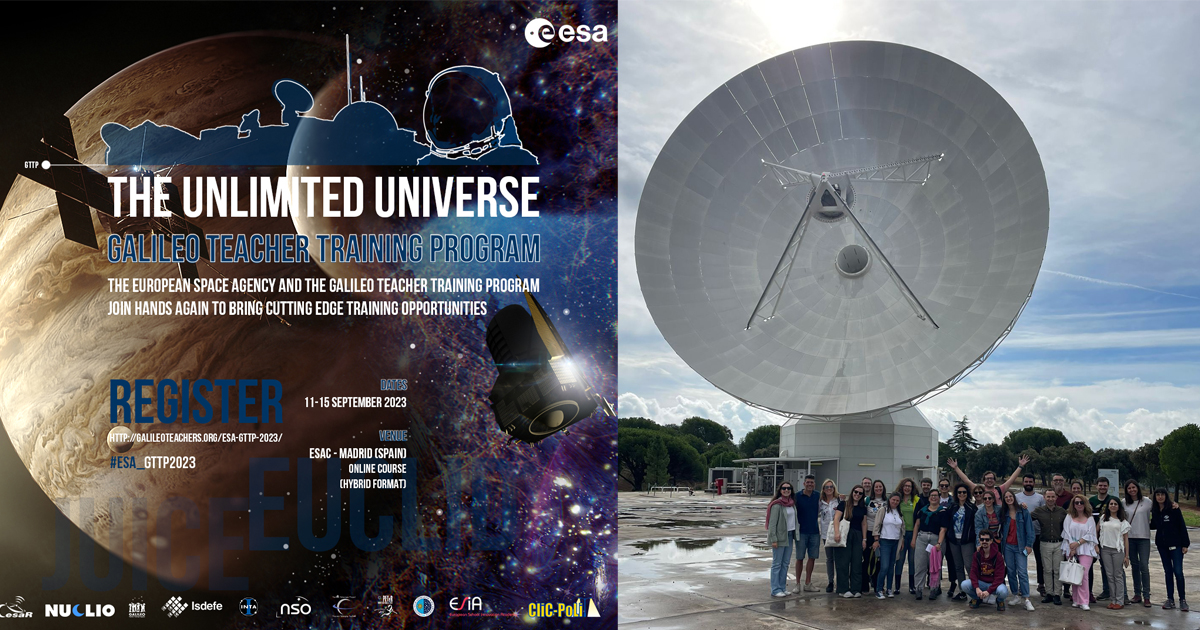 ESA-GTTP 2023 – The Unlimited Universe – took place from 11 to 16 September at ESAC, Madrid, and presented the greatest discoveries and advances in space sciences, highlighting ESA's upcoming space missions.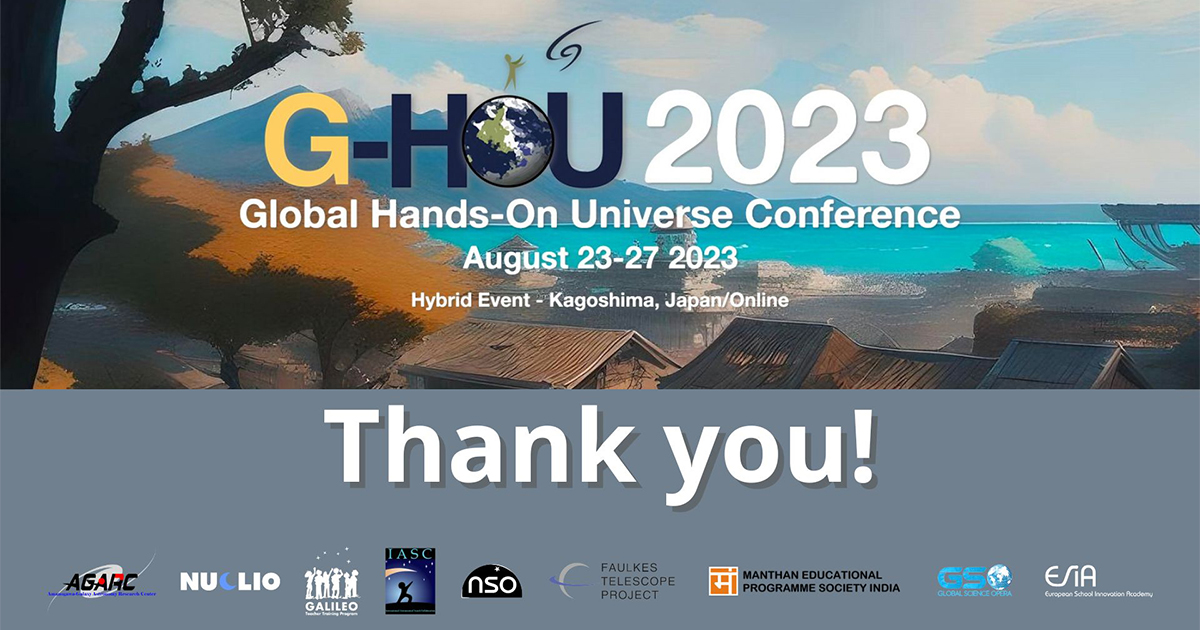 GHOU 2023 Conference took place in hybrid format, face-to-face at the University of Kagoshima, Japan, and online, allowing participants from all over the world to enjoy this event that connects educators, researchers and science enthusiasts.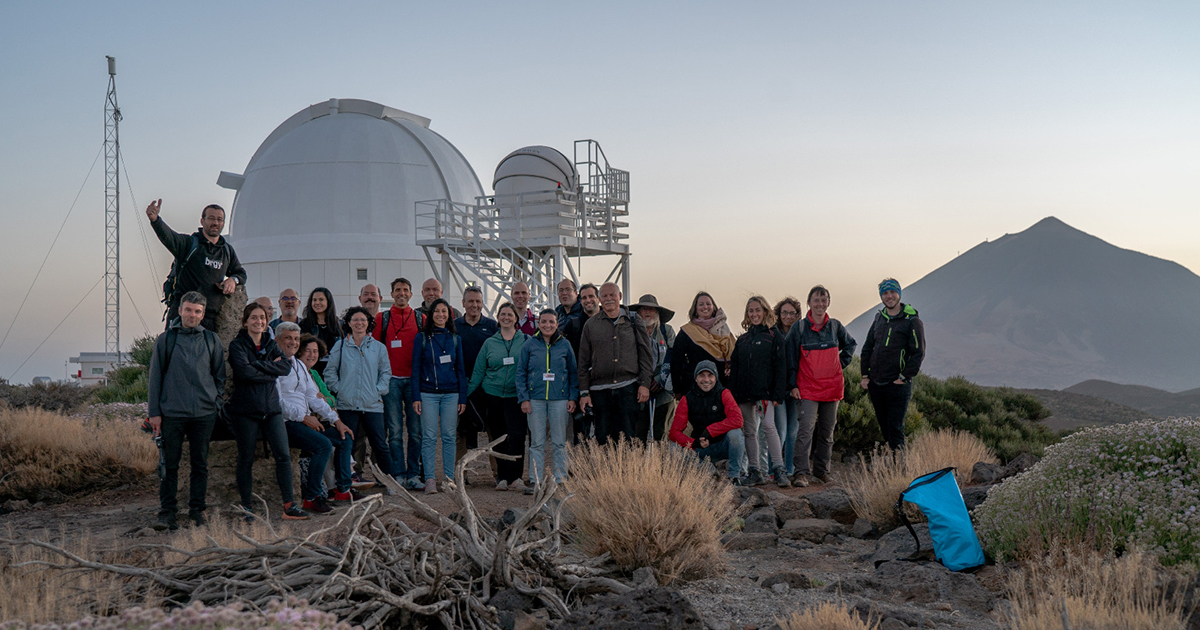 The ninth edition of the Astronomy Education Adventure in the Canary Islands took place from July 17th to 22nd 2023, under the theme "Other Worlds".