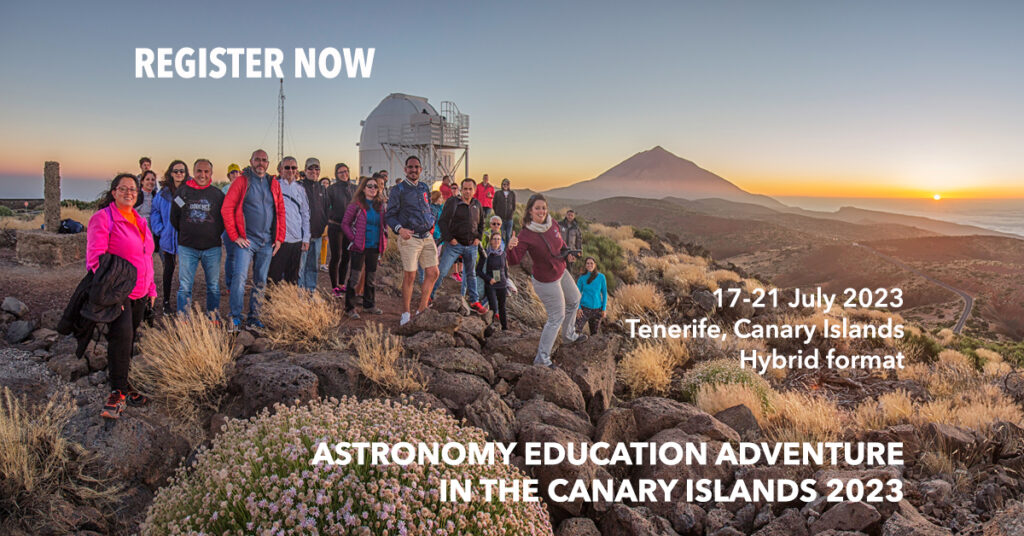 The registration for Astronomy Education Adventure in the Canary Islands 2023 (AEACI 2023) is now open.
In 2023, the theme of the course is "Other Worlds", the latest discoveries and advances in research on extrasolar planets, the Solar System and the applications of astrophysical technology to other fields, such as the observation of the Earth from space, will be presented. All from the approach of practical application to STEAM (Science, Technology, Engineering, Arts and Maths) education.
The school will be held from July 17 to 21, 2023 in a hybrid format, both face-to-face (in San Cristóbal de La Laguna, Tenerife, Canary Islands) and online, allowing participants from all over the world to enjoy the unique AEACI experience at the best convenience and in a sustainable way.
Find all the information about the course and register here!
Registration will be open until 30 June (or until full capacity is reached).