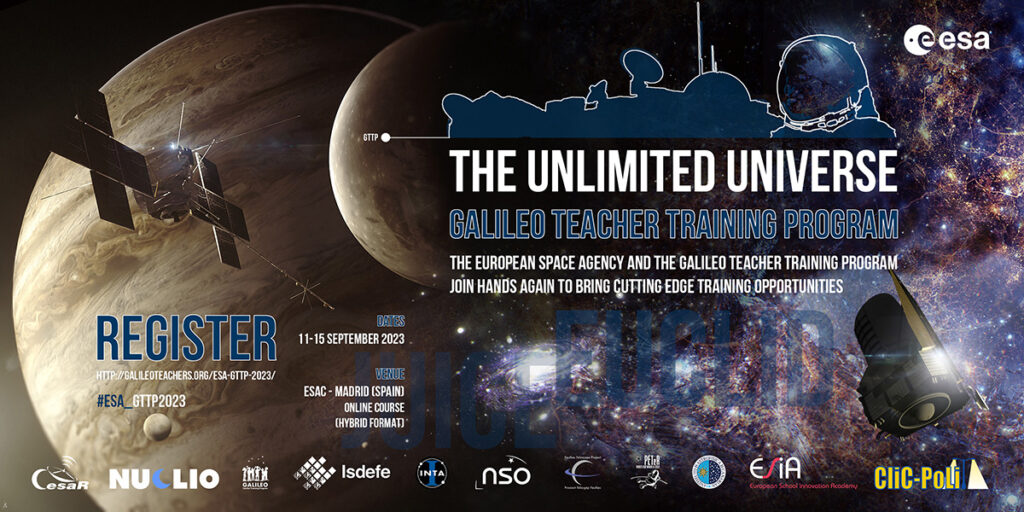 The registration for ESA-GTTP 2023 – "The Unlimited Universe" – is open.
In 2023, the course is dedicated to the theme "The Unlimited Universe", and will present the greatest discoveries and advances in space sciences accomplished in 2022 and highlight the upcoming launches of space satellites in 2023. The program will combine lectures given by experts with practical workshops to learn how to design student projects using scientific data obtained by world-class missions.
The school will be held from September 11 to 15, 2023, in a hybrid format, both face-to-face (at ESAC, Villafranca del Castillo, Spain) and online.
Find all the information about the course and register here!
Registration will be open until 15 June (or until full capacity is reached). Online participation will be open until August 31.