Date: 23-27 August 2023
Venue: Kagoshima University, Japan/Online – Hybrid Event.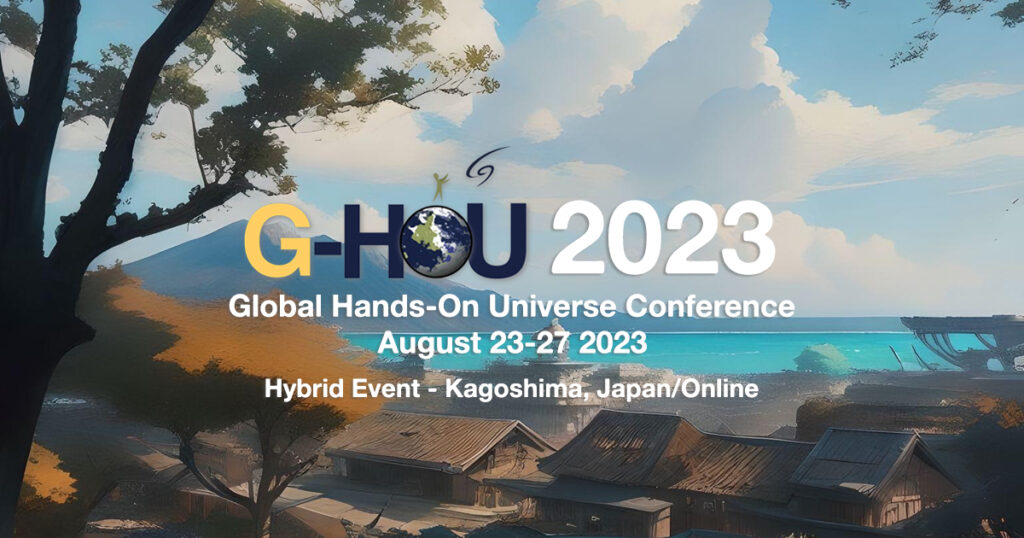 In 2023, the GHOU Conference will take place in hybrid format, face-to-face in the University of Kagoshima, Japan, and online, allowing participants from all over the world to enjoy this event that connects educators, researchers and science enthusiasts.
The conference will have an exciting lineup of keynote speakers, and registered participants can also submit an abstract to present a talk or a workshop.
But you don't need to present a work to participate, you can join as an attendee, in person or online, and receive a certificate of participation.
Conference Topics
Astronomy Education Research
Astronomy for Development
Astronomy for Equity and Inclusion
Best Practices in Astronomy Education and Outreach
Citizen Science
Cultural Astronomy and Archeoastronomy
International Collaborations in the Virtual World
Research in the Classroom with Robotic Telescopes
The Next Generation of Ground-based and Space Telescopes
➤ Find all the information about the conference, submit an abstract for a presentation or workshop, and/or REGISTER as participant here:
Important Dates
May 23 – Registration opens
July 15 – Abstract deadline
August 1 – Programme announcement
August 20 – Registration deadline
August 23 – Conference starts
August 27 – Conference ends
Join and become part of a global network with one common goal: to bring Science Education to a whole new level!