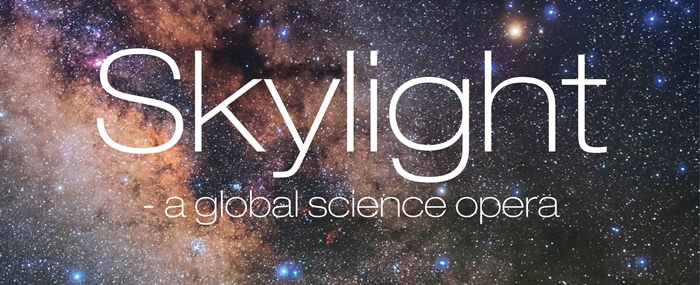 During 2015, hundreds of students from schools in up to 30 countries within the Galileo Teacher Training Program, the Global Hands on Universe (GHOU) and leading cultural institutions will collaborate to create and simultaneously perform a Science Opera inspired by Cosmic Light together with the support of real-time technological collaboration. This will provide a platform for both creative science learning as well as cross-border friendship and cooperation.
Skylight Opera is the first science opera in history to be written together by a global community of children, teachers, scientists and artists. It is endorsed by the International Astronomical Union as an official project of UNESCO's International Year of Light 2015. The Skylight Opera is being realised within the Write a Science Opera (WASO) initiative and the EU Comenius Project "Implementing Creative Strategies into Science Teaching (CREAT-IT)", in collaboration with additional projects which focus on creative learning.
The visual scenery of SkyLight will include real-time interactive participation of a global audience (participating through the Opus Lux. Award-winning space and nature photographer Babak Tafreshi has provided images for the SkyLight performance and PR material. The first performance of SkyLight is scheduled for October 2015, will coincide with the CREAT-IT project's conference in Athens, Greece.
For more information, follow the SkyLight Facebook group or contact Oded Ben-Horin via email oded.ben@hsh.no
Download Skylight Opera poster: https://galileoteachers.org/skylight-opera-poster/